Here are some sites I visit from time to time.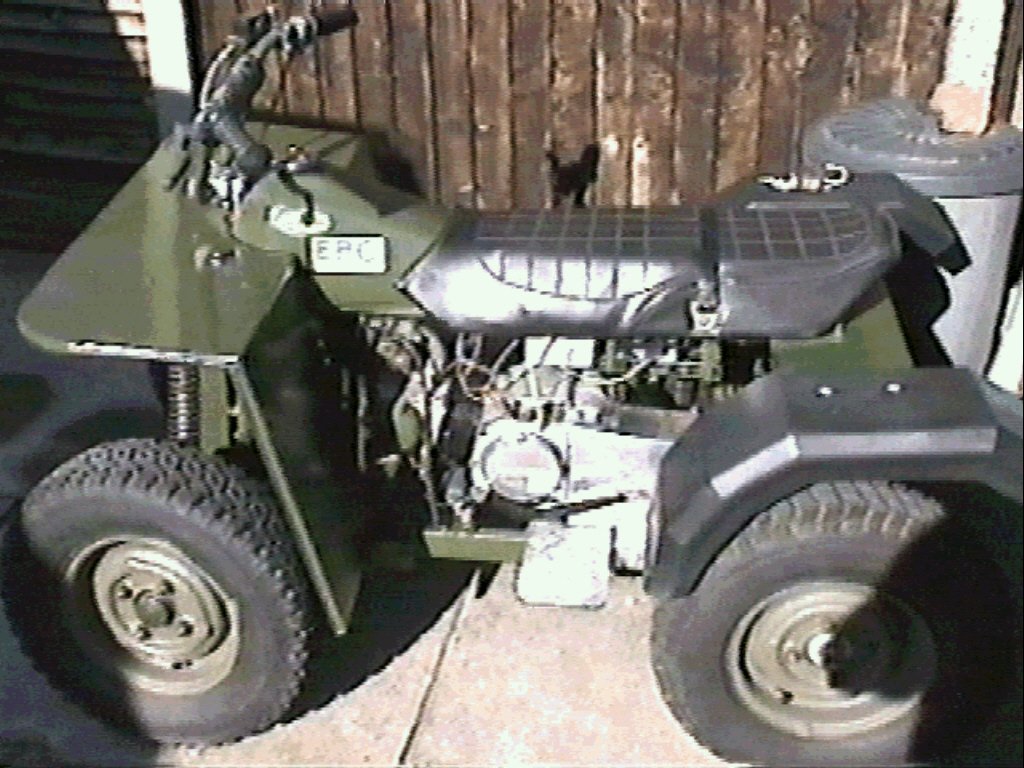 This is a Quad I made in about 1996 cost about £100 to make.
Search Engines
AltaVista You know us as the Internet's original search engine.
Lycos One of the most visited hubs on the Internet reaching one out of every two web users.
Yahoo! With over half a million sites divided into more than 25,000 categories, Yahoo! is both browseable and searchable.
InfoSeek GO Network is a new brand that brings together the very best of the Internet in one, easy to use place.
Favorite Sites
INVENT NET A good place to talk your ideas over.
AREA 450 The place to find out cracks for DVD players.
The Imperial fleet- prop makers site Lots of helpful people that make good film prop type items.

How To Build a 30 Cal Browning on eBay My eBay sale for inert Browning 30 Cal M1919A4 plans.

Clan Kerr The Kerr clan web site.
The War & Peace Show The world's biggest and best military vehicle & re-enactment show.
MILWEB If you want something military here is where to look.
Conspiracy NET Have you got a conspiracy theory?
Government SPY system Info on Echelon spy system.